The first ArcGIS.com Imagery basemap release of 2016 adds four brand new Community Map contributions and one updated community contribution. These contributions were made to the Living Atlas of the World. See information below about how to become part of this community. Most of the imagery takes advantage of the recently expanded scales (down to Level 21 or ~1:282). View this Story Map to see the new and updated areas recently released. Or click on the contributor names below to be whisked off to view these new imagery areas now included in the World Imagery map.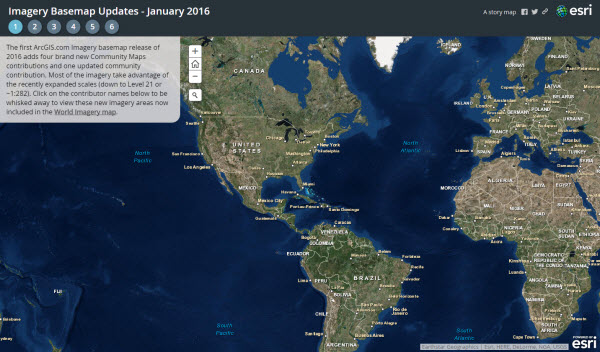 New Imagery Contributors
Read full article here.